UPSC Prelims Syllabus – Civil Services Examination
October 13, 2022
2023-02-28 12:42
UPSC Prelims Syllabus – Civil Services Examination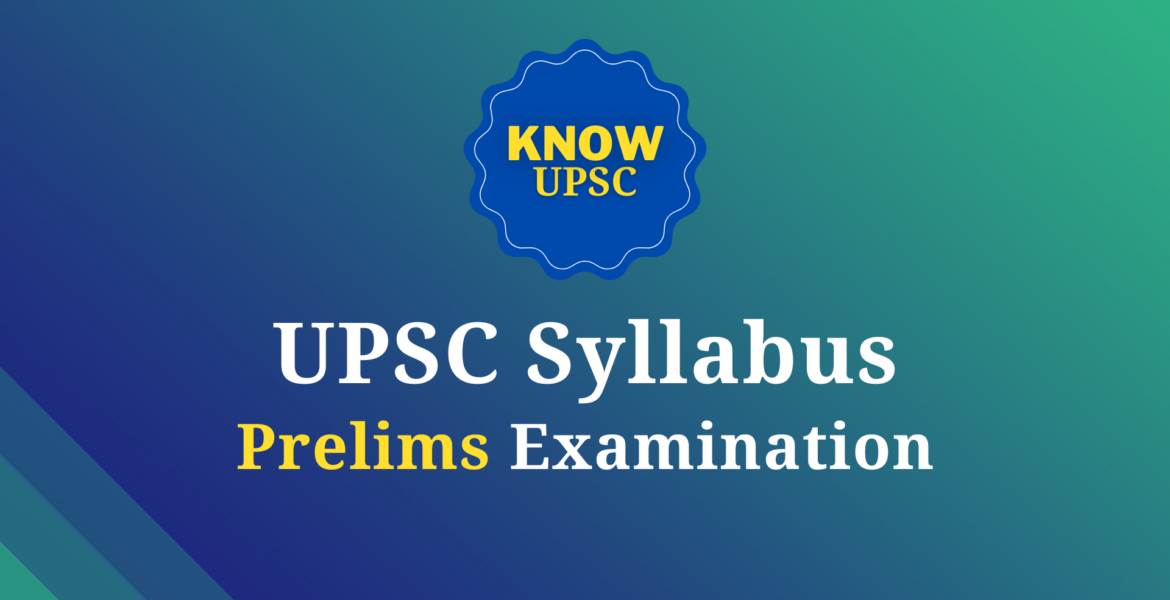 UPSC Prelims Syllabus – Civil Services Examination
UPSC Prelims Syllabus – Civil Services Examination
SYLLABI FOR THE UPSC PRELIMINARY EXAMINATION
(The Examination comprises of two compulsory papers of 200 marks each.)
PAPER I
(200 marks) Duration: Two hours
Current events of national and international importance.
History of India and Indian National Movement.
Indian and World Geography – Physical, Social, Economic Geography of India and the World.
Indian Polity and Governance – Constitution, Political System, Panchayati Raj, Public Policy, Rights Issues, etc.
Economic and Social Development – Sustainable Development, Poverty, Inclusion, Demographics, Social Sector initiatives, etc.
General issues on Environmental Ecology, Bio-diversity and Climate Change – that do not require subject specialization.
General Science.
PAPER II
(200 marks) Duration: Two hours
Comprehension.
Interpersonal skills including communication skills.
Logical reasoning and analytical ability.
Decision-making and problem solving.
General mental ability.
Basic numeracy (numbers and their relations, orders of magnitude, etc.) (Class X level).
Data interpretation (charts, graphs, tables, data sufficiency etc. – Class X level).
English Language Comprehension skills (Class X level).
Note 1: Questions relating to English Language Comprehension skills of Class X level will be tested through passages from English language only without providing Hindi translation thereof in the question paper.
Note 2: The questions will be of multiple choice, objective type.
Note 3: It was officially notified that Paper II in the Preliminary Examination, the Civil Services Aptitude Test (CSAT), will only be a qualifying paper since 2015. This means that the marks scored in CSAT, or the General Studies Paper II as it is officially called, would not be counted, provided the candidate scores a minimum of 33 percent marks in this paper.
Click: UPSC Mains Syllabus
Click: UPSC Prelims Previous Years' Questions
Click: UPSC Mains Previous Years' Questions
---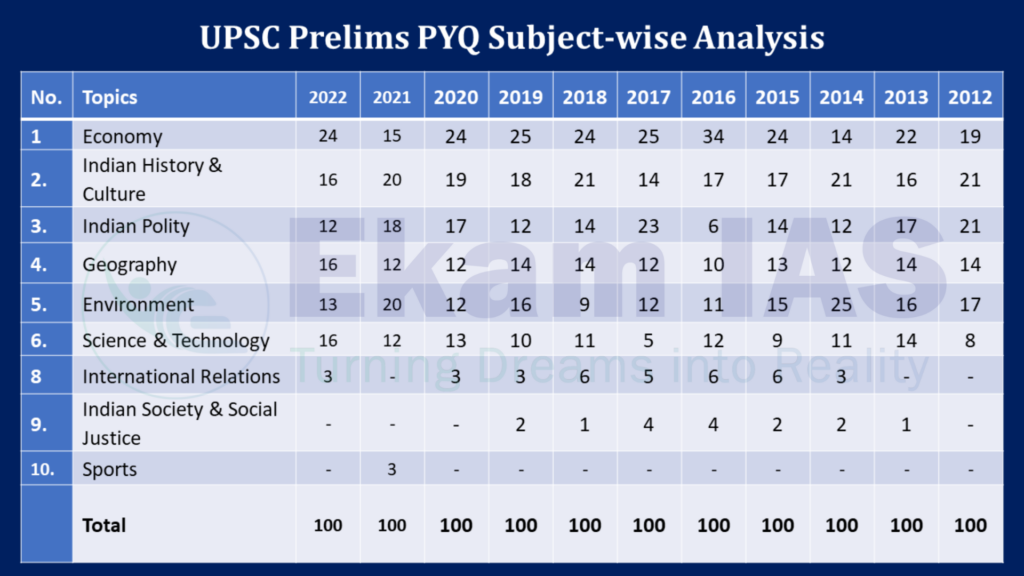 To get years of subjectwise-segregated newspaper articles, join our subjectwise Telegram Channels.
To watch video explanations on UPSC Topics Subscribe to our YouTube Channel.
Follow us on Instagram for UPSC updates.
Click here to read more UPSC Current Affairs
---
Ekam IAS is the oldest online IAS institute in Kerala. We've years of experience in mentoring and teaching students all over the nation, helping them achieve their UPSC-dream through the right guidance, strategy, and precise content. Join Ekam IAS and turn your UPSC-dream into reality.
To learn customizable preparation strategies, book an appointment with our UPSC-expert. Book Now.