CLOUDBURST EVENTS IN INDIA
October 4, 2023
2023-10-04 21:32
CLOUDBURST EVENTS IN INDIA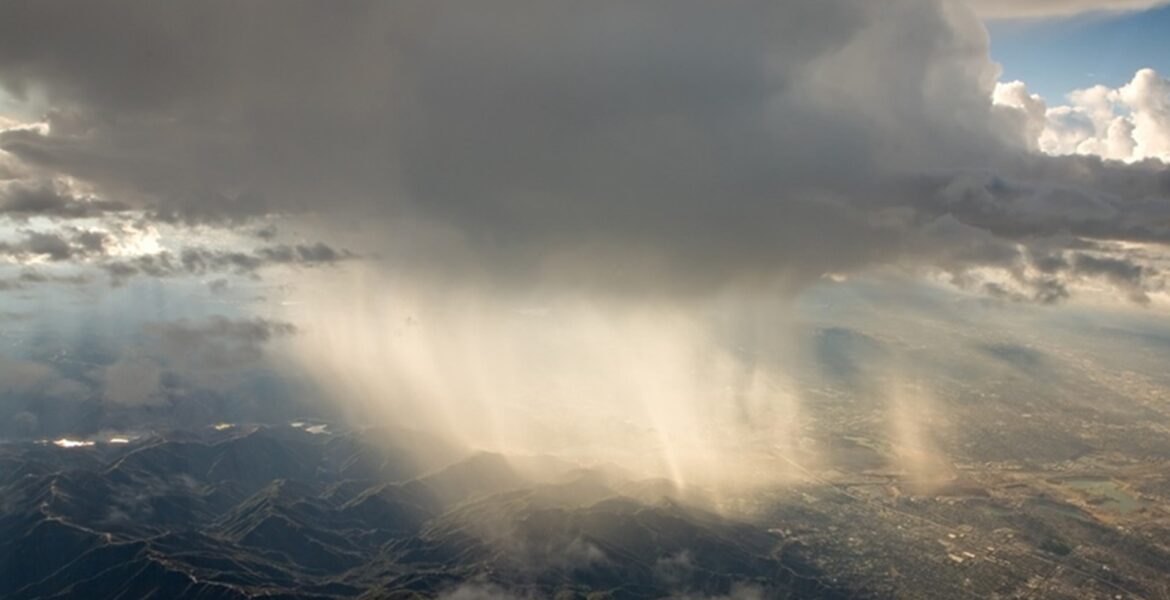 CLOUDBURST EVENTS IN INDIA
Cloudburst, a sudden, very heavy rainfall, usually local in nature and of brief duration. Most so-called cloudbursts occur in connection with thunderstorms. In these storms there are violent uprushes of air, which at times prevent the condensing raindrops from falling to the ground. A large amount of water may thus accumulate at high levels, and if the upward currents are weakened the whole of this water falls at one time.
Cloudburst => Sudden heavy rainfall (100 mm per hour); Short duration; Small geographical area
FORMATION
Cloudbursts happen when saturated clouds are unable to produce rain because of the upward movement of very warm current of air. Instead of dropping down, raindrops get bigger in size and get pushed up due to the air current. Eventually they become too heavy to hold and drop down, leading to more rain than usual.
PREDICTING CLOUDBURST
Doppler radars can be helpful in predicting the Cloudburst. But not all of the Himalayas, where a cloudburst is most likely, has a Doppler radar.
According to IMD, it is very difficult to predict cloudbursts due to its very small scale in space and time. To monitor or nowcast (forecasting few hours lead time) the cloudburst, we need to have dense radar network over the cloud burst prone areas or one need to have a very high resolution weather forecasting models to resolve the scale of cloud burst.
Cloudburst incidences over many areas of Himalaya often go unnoticed due to the absence of meteorological observatories. Many a times these come to notice only when these are accompanied by losses and casualties. In the absence of losses these can only be identified on the basis of inundation occurring along streams.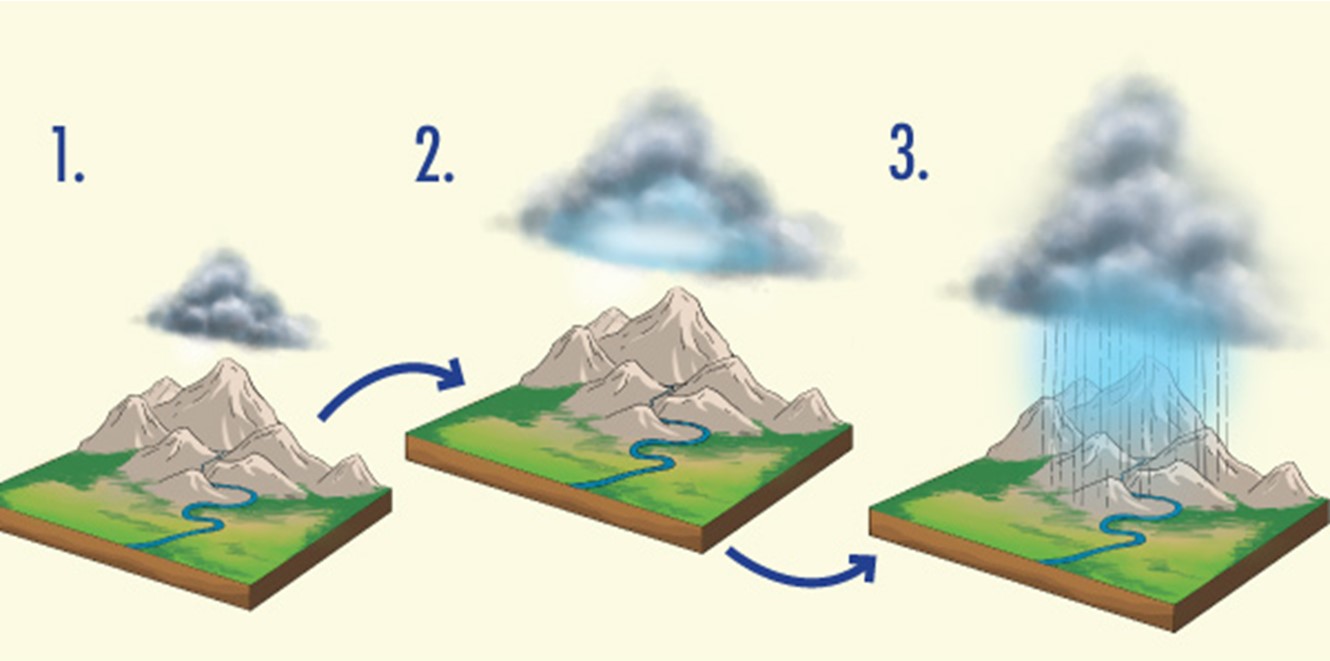 EFFECTS
Mostly upper reach of first order and second order drainages (seasonal streams) have been observed to be overwhelmed by debris flow during Cloudburst incidences. Slope failures and bank erosion are common during this phenomenon which results in sedimentation and sometimes block the river course, turn them into big lake and create flood condition. Cloudbursts often lead to flash floods, landslides and mudslides.
AREAS PRONE TO CLOUDBURST IN INDIA
Hilly areas in Himachal Pradesh, Uttarakhand, the northern areas of West Bengal, Sikkim, Arunachal Pradesh, Manipur, Mizoram, Meghalaya, Nagaland and Tripura and the coastal areas in the states of West Bengal, Orissa, Andhra Pradesh, Tamil Nadu, Karnataka, Kerala, Maharashtra and Gujarat and Union Territories (UTs) of Andaman and Nicobar Islands and Lakhshadweep are more prone to such phenomena. Such events have also occurred in the states of Rajasthan, Chattisgarh, Madhya Pradesh and Uttar Pradesh.

Download the PDF Now
To UPSC-standard MCQs, join our Telegram Channel.
To get years of subjectwise-segregated newspaper articles, join our subjectwise Telegram Channels.
Join our 140k+ YouTube community to watch free classes on various UPSC related topics.
Follow us on Instagram for UPSC updates.
Click here to read more UPSC Current Affairs.
---
Ekam IAS is the oldest online IAS institute in Kerala. We've years of experience in mentoring and teaching students all over the nation, helping them achieve their UPSC-dream through the right guidance, strategy, and precise content. Join Ekam IAS and turn your UPSC-dream into reality.
To learn customizable preparation strategies, book an appointment with our UPSC-expert. Book Now.